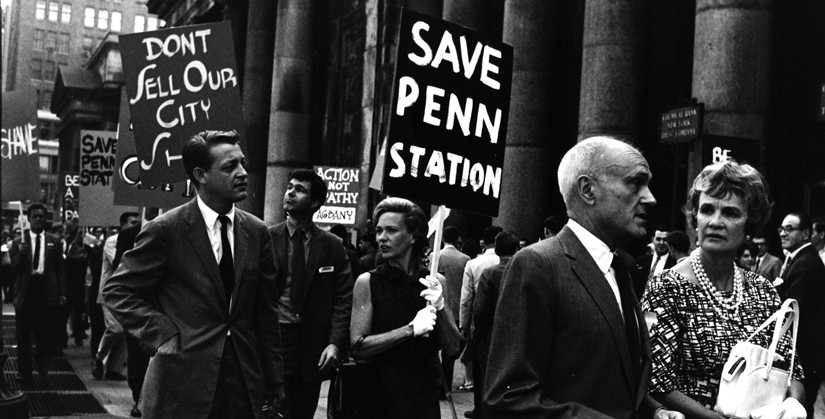 Our Story and Mission
The New York Preservation Archive Project is a not-for-profit organization dedicated to documenting, preserving, and celebrating the history of historic preservation in New York City.
Recognizing the instructive and inspirational importance of this history to the continued health, success and growth of preservation in our City, the Archive Project hopes to bring these stories to light through public programs, oral histories, and providing public access to information. The Archive Project is devoted to celebrating neglected narratives of New York historic preservation using the archives that hold these stories.

Contact Us >Support Us >
NYPAP ZOOM PROGRAMMING
*Contact [email protected] for individual event passcodes
April 22 – Coffee Break Chat (3:45 pm) – Zachary Violette and Brad Vogel on the book The Decorated Tenement: How Immigrant Builders and Architects Transformed the Slum
April 29 – Coffee Break Chat (3:45 pm) – Francis Morrone with Brad Vogel on Henry Hope Reed 
May 6 – Coffee Break Chat (3:45 pm) – Patrick Ciccone with Brad Vogel on the book Bricks & Brownstone
May 8 – NYPAPy Hour (5:45 pm) – Suzanne Spellen & Susan De Vries on Brooklyn Architect Montrose Morris. 
May 13 – Coffee Break Chat (3:45 pm): Anthony W. Robins on Margot Gayle and Cast-Iron with special guest Yuki Ohta
May 15 – NYPAPy Hour (5:45 pm): Paul Lozito and Chuck Hovanic on Clay Avenue in the Bronx
May 18 – Oral History Training (6 pm): Oral Historian Sarah Dziedzic
May 20 – Coffee Break Chat (3:45 pm): Otis and Nancy Pearsall with Anthony C. Wood on preservationist Clay Lancaster
May 22 – NYPAPy Hour (5:45 pm): Re-envisioning Morris-Jumel Mansion with Matthew Coody & Shiloh Holley *Welcome Columns Club & Young Georgians!
May 27 – Coffee Break Chat (3:45 pm): John Freeman Gill in conversation with Gina Pollara on his book The Gargoyle Hunters
May 29 – NYPAPy Hour (5:45 pm):  Mary Habstritt, Nathan Kensinger, & Tom Rinaldi on Waterfront Industrial Preservation in NYC (or the lack thereof)
June 3 – Coffee Break Chat (3:45 pm): Hailing Halina Rosenthal with Anthony C. Wood & Friends
***Coffee Break Chats brought to you by CTA Architects P.C.
***NYPAPy Hour brought to you by Jan Hird Pokorny Associates 
Every day, preservationists work to save New York City's architectural, cultural, and community treasures.
In our City this effort has been going on for well over 100 years. We have a series of laws, a Supreme Court case, and a track record of successes that demonstrate the legitimacy and urgency of preservation. New York City's preservation movement has served as a model and inspiration for countless other communities striving to preserve their own heritage.
So why is preservation still under attack? Why must preservationists constantly reaffirm and defend their place in the life of our City?
The New York Preservation Archive Project believes that the answer to this question lies partly in the ongoing loss of a sense of preservation's own past. As preservation pioneers pass away, their irreplaceable knowledge and their personal papers often disappear with them. As a result, preservationists themselves—not to mention the general public—are often unaware of precisely what the movement has accomplished and how those goals were achieved. How can we articulate the importance of preservation if we cannot describe its historic effects and significance?
By documenting and publicizing the history of the preservation movement, we can ensure that preservation's influence on the architectural, cultural, and economic growth of New York City becomes a vital and intrinsic part of New Yorkers' everyday understanding of their City.
The Archive Project's mission is to document, protect, and celebrate the history of the preservation movement in order to ensure that an accurate account of the movement is made available for posterity.
We accomplish our mission by:
Making reference materials, original research, and primary source documents available on this website
Conducting oral history interviews with key figures in the movement
Assisting in properly archiving the papers and documents of preservationists and organizations
Conducting educational outreach programs with preservation students, professionals, and the general public
Sign up for our newsletter to stay up-to-date on preservation history news. You can also follow us on Instagram (@nypap_org), Twitter (@NYPAProject), or Facebook 
Pledge your support for the Archive Project through a financial contribution or by donating skills, time, or materials
Ensure that your own preservation papers are professionally archived and made available to researchers
Be a preservation history advocate by telling other preservationists about the Archive Project's work and encouraging them to document their own past