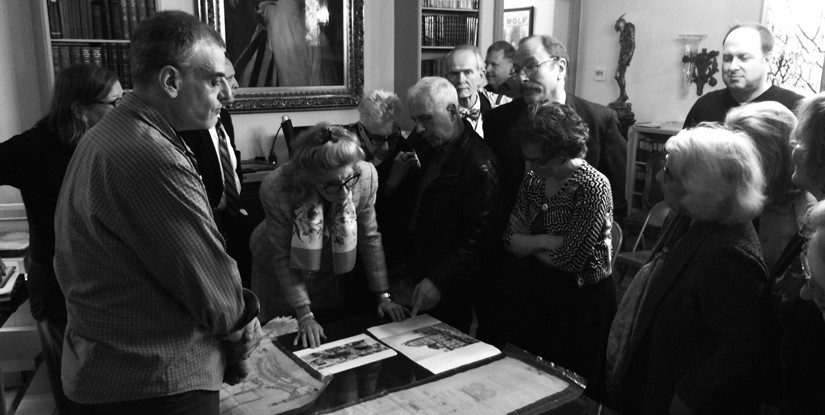 The Stewardship Society consists of our most devoted benefactors who annually contribute $500 or more. Our Stewards are honored with a series of unique tours of archival treasures at collections throughout New York City.
Because our work could not be done without our generous donors, the Stewardship Society was created to celebrate these supporters with a series of special tours at institutional archives and private collections throughout New York City. Since its launch in 2011, the Society has held private viewings of archival treasures at such locations as Carnegie Hall, the Explorers Club, the Park Avenue Armory, and the Grand Masonic Lodge of New York. We hope you will consider becoming a Steward of the New York Preservation Archive Project and thus a steward of the history of New York City's preservation movement. To join the Society, please donate via this page. Or please contact us with any questions.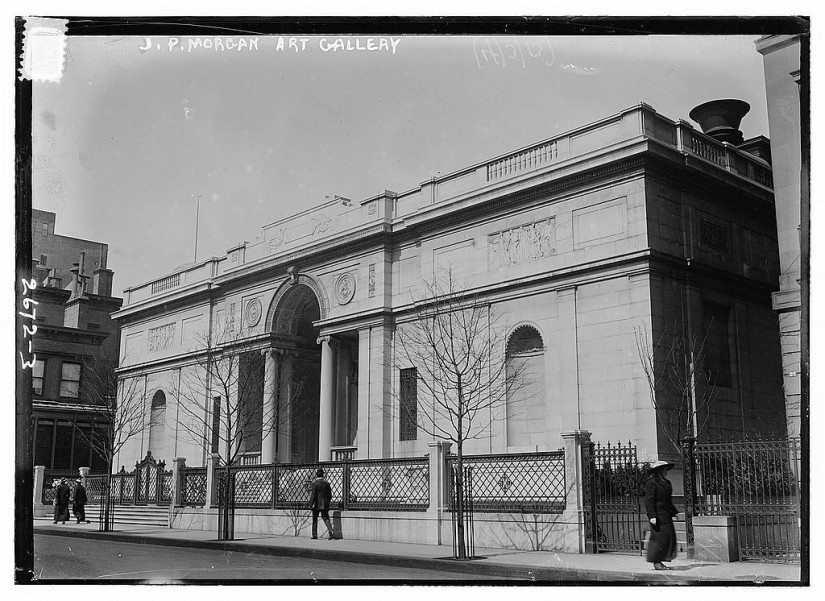 Latest Stewardship Society Event
Tour of the Morgan Library & Museum
November 21, 2017
4:00 p.m. 
Join the Stewardship Society's in exploring over 160 of complex architectural history with a tour of the Morgan Library & Museum. 
Set amidst the hustle and bustle of midtown Manhattan, the Morgan is an oasis dedicated to the pursuit of knowledge and the appreciation of beauty, with a remarkable collection that includes Gutenberg Bibles, musical works written in Mozart's hand, the only surviving manuscript of John Milton's Paradise Lost, and more. Just as fascinating, however, is the Morgan's collection of buildings, comprising the lavishly-appointed McKim, Mead & White library of financier J. P. Morgan (1906), a 1928 annex, and an 1854 brownstone house, all linked by Renzo Piano's first project in New York City, a modernist addition completed in 2006.
This tour is yet another opportunity for the Stewardship Society to explore a great New York City institution through a unique lens. Led by Brian Regan, former Deputy Director of the Morgan and current Architectural Advisor, the tour will focus on the various buildings, how the complex was successfully unified by the Renzo Piano expansion (which Mr. Regan was instrumental in completing), as well as current material conservation and building restoration plans.
After the tour the group will retire for a glass of wine at Fine & Rare, 9 East 37th Street.
Join the Stewardship Society today for access to this and future tours! For more information contact Matthew Coody at 212-988-8379 or [email protected]