Our collections document the rich and diverse history of the historic preservation movement in New York City. Explore these resources, unearth the past, and gather knowledge for the future.
The New York Preservation Archive Project was founded because insufficient effort was being devoted to saving preservation's own history; memories were frequently lost; lessons from campaign victories and defeats were quickly being forgotten; and noteworthy topics in this history were often overlooked. To reverse this tide of loss and capture this endangered record, the Archive Project conducts oral histories to record the memories of those who made preservation history and makes the transcripts available here. The Archive Project also maintains a Preservation History Database, with key information on people, places, organizations, and public policy significant to historic preservation in New York City. 
The Preservation History Database
The Preservation History Database is a first-stop encyclopedic resource for researchers interested in the history of preservation in New York City.
Explore This Collection >
Through their protection or loss, these places play an important role in the chronicle of New York City's preservation movement. Located throughout the five boroughs, these sites tell an integral part of the City's history: what places do its citizens fight to protect?
View All Places >
These organizations were created in response to citizens banding together and refusing to let significant historical heritage be destroyed by forces of change. Through their collected actions, these various groups have advanced preservation and molded the face of the preservation field in New York and beyond.
View All Organizations >
The grassroots advocates, lawyers, writers, critics, civic reformers, architects, urban planners, philanthropists, and others who refused to watch the history of their City be brushed aside and, directly or indirectly, shaped the concept and practice of preservation in New York City.
View All People >
Without effective regulation, historic preservation would not exist in New York City. From legislation working to safeguard historic architecture to challenges in court, public policy plays a crucial role in the validation of historic preservation as beneficial to the public.
View All Public Policy >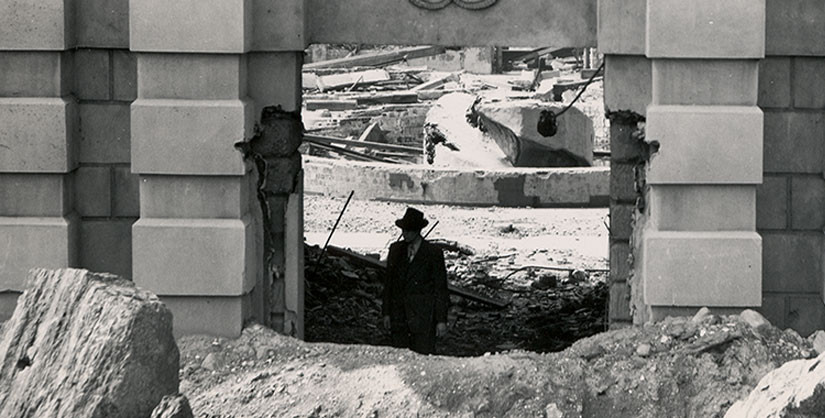 The Oral History Collection documents the experiences and perspectives of New York City preservationists.
By collecting eyewitness accounts and personal impressions of moments in preservation history, the Archive Project aims to create a verifiable record of the movement and ensure that the work of preservationists is not forgotten. These oral histories document those who were directly involved in much of the groundbreaking legislation and grassroots activism of the 20th and 21st centuries. Whenever possible, transcripts, audio recordings, video recordings, photographs, and other supporting documentation of the resulting interviews are made available on this website. If not uploaded on the website, these materials may be available upon request.
If you are interested in becoming involved with our oral history program by sharing your own preservation experiences, acting as an interviewer, or suggesting a potential figure to interview, please contact us.
The views expressed by contributors to this oral history collection do not necessarily reflect the views of the New York Preservation Archive Project. 
Use of Materials: All oral histories made available in this online collection are licensed under Creative Commons, Attribution-NonCommercial-ShareAlike 4.0 International.