The people who keep the New York Preservation Archive Project running.
Because the Archive Project is a lean and efficient preservation organization, we rely on our devoted and engaged board of directors. These directors, along with consultants, volunteers, and interns, allow the Archive Project's professional staff of one to expand its reach in remarkable ways. Below are the people that make the Archive Project great.
Board of Directors
Lisa Ackerman
Chair
Lisa Ackerman is Executive Director of the Columbus Citizens Foundation. Previously she served as Vice President and Chief Operating Officer of the World Monuments Fund and as Executive Vice President of the Samuel H. Kress Foundation and currently serves on the boards of Historic House Trust of New York City and US/ICOMOS. In 2007 she received the Historic District Council's Landmarks Lion award and in 2008 was named the first recipient of the US/ICOMOS Ann Webster Smith Award for International Heritage Achievement. She also holds an appointment as Visiting Assistant Professor at Pratt Institute.
Anthony C. Wood
Founder & Chair Emeritus
Anthony C. Wood is a preservationist, author, teacher, historian, and grant maker. Currently the Executive Director of the Ittleson Foundation, he has worked for the J. M. Kaplan Fund, the NYC Landmarks Preservation Commission, and the Municipal Art Society. For over 20 years, he was a member of the Adjunct Faculty of the Historic Preservation Program at the Columbia University Graduate School of Architecture Planning and Preservation. He is the author of Preserving New York: Winning the Right to Protect a City's Landmarks.
William J. Cook
Vice-Chair
William J. Cook is Special Counsel at Cultural Heritage Partners, PLLC, a historic preservation and cultural heritage law firm.  Previously, he served for eight years as associate general counsel at the National Trust for Historic Preservation.  Will is also a board member on the Lawyers' Committee for Cultural Heritage Preservation, Valleys Planning Council, and Ladew Topiary Gardens. He teaches preservation law at Columbia University and lectures regularly to national audiences on issues related to property, land use, and historic preservation law.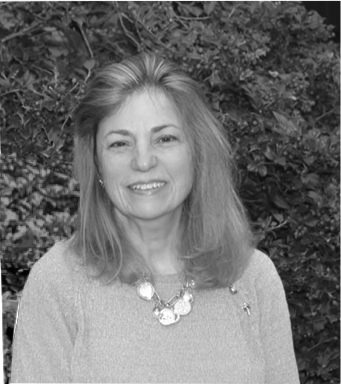 Elizabeth Rohn Jeffe
Vice-Chair
Elizabeth Rohn Jeffe is a writer and historian. She joined the board of NYPAP in 2010. The founding editor of City Courant, a publication of the Museum of the City of New York, Ms. Jeffe has also served as an associate editor of the New-York Journal of American History, published by the New-York Historical Society. A former trustee of the National Trust for Historic Preservation and The Green-Wood Cemetery, Ms. Jeffe has taught at Marymount Manhattan College and is engaged in philanthropic work focused on healthcare delivery, education, and historic preservation.
Shirley Ferguson Jenks
Treasurer
Shirley Ferguson Jenks is a fundraising and management consultant to not-for-profit organizations in New York, New England, and beyond. She has served as Chief Development Officer at the New York Landmarks Conservancy, the American Craft Museum, and the American Academy in Rome. She was also a board member of Women in Development New York and the American Foundation for the Courtauld Institute of Art.
Gina Pollara
Secretary
Gina Pollara is an architect, author, and urban designer. Formerly the Executive Director of the Franklin D. Roosevelt Four Freedoms Park and the President of the Municipal Art Society, she has also been involved with the Two Bridges Neighborhood Council and The Cooper Union Irwin S. Chanin School of Architecture Archive.
John T. Reddick
John T. Reddick writes on Harlem's architectural and cultural history and is currently researching its Black and Jewish music culture between 1890 and 1930. He has given lectures at the Apollo Theater and the Museum of the City of New York and led walking tours for El Museo de Barrio, Open House New York, and Harlem One Stop. Reddick has also spearheaded several of Harlem's recent public space enhancement initiatives.
Stephen Facey
Stephen Facey is the retired Executive Vice President of The Cathedral Church of St. John the Divine where, among other responsibilities, he coordinated the restoration of the Cathedral after a major 2001 fire. Previously, Mr. Facey directed the post-fire restoration of the Church of St. Luke in the Fields in the West Village. As Parish Administrator of St. Mark's Church In-the-Bowery, Stephen organized and directed the Preservation Youth Project, a pioneering work and training program for neighborhood youth focused on the preservation and, ultimately, the post-fire restorations of both the church and the rectory, the latter as an adaptive re-use site for the Neighborhood Preservation Center. Stephen is also a trustee of Movement Research, The Chocolate Factory Theater and the St. Mark's Historic Landmark Fund.
Paul Onyx Lozito
Paul Onyx Lozito is a Bronx-based urban planner. He serves as the Director of Housing Policy and Affordable Housing for the Governor's Office of Storm Recovery where his work includes funding for the rehabilitation of historic properties. An active member of the American Planning Association Metropolitan Chapter, he has served as New York Section Director. Paul has contributed to the dialogue on local issues including the Hudson County Open Space Trust Fund, which supports the rehabilitation of historic properties.
Daniel J. Allen
Daniel J. Allen is an architect and principal at CTA Architects PC in New York City. He is a member of the Association for Preservation Technology, the American Institute of Architects, and previously served as President of the Board of Directors of the Historic Districts Council. He is also Adjunct Assistant Professor of Historic Preservation at Columbia University Graduate School of Architecture, Planning and Preservation.
Michele H. Bogart
Michele H. Bogart taught American visual culture studies at Stony Brook University from 1982 through 2020, with areas of expertise in urban design and commercial culture. She has published on public art, memorials, animation, landscape history, photography, illustration, and advertising. From 1998 through 2003 she served as a member of the Art Commission of the City of New York (now the Public Design Commission), and was for four years its Vice President.
Matthew Owen Coody
Matthew Owen Coody is Director of External Affairs at the Historic House Trust of New York City and previously served as Executive Director of the New York Preservation Archive Project. He is a co-founder of Preservation Greenpoint and serves on the Board of Directors of the Historic Districts Council and the Preservation Committee of the Municipal Art Society.
Richard J. Moylan
Richard J. Moylan has served Green-Wood Cemetery with distinction for the last 49 years, and as its President since 1986. In addition to managing all cemetery operations, he has invested significant resources into the preservation of Green-Wood's magnificent sculptures, monuments, architecture, landscape, and historic archive collections. He led the effort resulting in Green-Wood's designation by the U.S. Department of the Interior as a National Historic Landmark.
Yukie Ohta
Yukie Ohta is an archivist, writer, and founder of the SoHo Memory Project, a nonprofit organization that celebrates and preserves the history of SoHo as a New York City neighborhood. Yukie was NYPAP's 2021 Preservation Award Honoree and a recipient of a 2022 NYPAP Archival Assistance Grant. In 2015, she was named "The Memory-Keeper of SoHo" by The New York Times. She has written widely on SoHo history and serves on Village Preservation's Archives Committee as well as the board of LREI, a downtown independent school where she is the volunteer archivist. A SoHo native, she still lives in the building where she formed her earliest SoHo memories.
Kate Burns Ottavino
Kate Burns Ottavino has been a practicing conservator for over thirty years and is a third-generation partner in her family's stoneworks, A. Ottavino Corporation. Prior to rejoining A. Ottavino Corporation in 1993, she was the Director of Preservation for the architectural firm of Ehrenkrantz, Eckstut and Kuhn. Kate lectures and publishes widely on the practice of conservation and preservation education. She is a member of the stonecutters' union and board member of the American Friends of Coubertin, The Merchant's House Museum, Historic Districts Council (Advisory), and advises several high schools in Brooklyn and the Bronx.
Anthony W. Robins
Author, historian, lecturer, and tour-leader, Anthony W. Robins has been guiding natives and visitors to New York City's wonders of steel and stone for over 35 years. Formerly Deputy Director of Research and Director of Survey at the NYC Landmarks Preservation Commission, his preservation work earned him a "Rome Prize" from the American Academy in Rome. He teaches at Columbia and NYU, and serves as Vice President of the Art Deco Society of New York. His books include centennial celebrations of the New York City subway, Grand Central Terminal, and the Port Authority of New York and New Jersey. His New York Art Deco: A Guide to Gotham's Jazz Age Architecture won a "New York City Book Award" from the New York Society Library. And he was recently honored with the "Guiding Spirit Award" from the Guides Association of New York City.
. 
Adrian Untermyer
Adrian Untermyer is an attorney, urbanist, and historian who fights for stronger cities and communities. Untermyer previously served as Deputy Director of the Historic Districts Council, and is a frequent panelist and commentator on planning, preservation, and transportation issues impacting New York and the nation. In 2016, he was featured in The New York Times for improving Manhattan's Port Authority Bus Terminal — "New York's Most Hated Building" — by placing a piano inside. In addition to his NYPAP duties, Untermyer serves on the board of the Woodlawn Cemetery Conservancy and is a founding member of the Friends of George McAneny.
Staff
Jeffe Fellow
Katie Heiserman is passionate about preserving and publicizing overlooked New York histories. She is a Master's student in NYU's Archives & Public History program researching grassroots activists on the Lower East Side who protected community gardens and historic buildings from demolition in the 1990s. In addition to her role at the Archive Project, Heiserman serves as Program Coordinator at the Gilder Lehrman Institute of American History. Previously, she has worked as a museum educator the New-York Historical Society and an archival production assistant at the podcast studio Best Case Studios.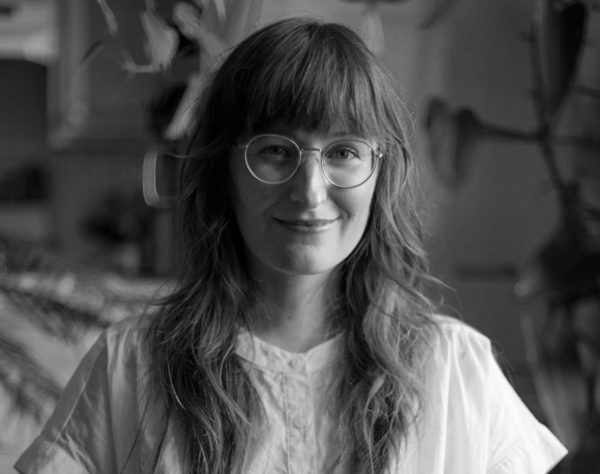 Oral Historian
Sarah Dziedzic is an oral historian, project consultant, grant advisor, teaching artist, and workshop facilitator based in New York City. She produces oral history projects in partnership with museums, archives, and community groups on NYC neighborhood history, visual arts, and cultural heritage, and has been the Oral Historian at the Archive Project since 2019. She graduated from Columbia University's Oral History MA program in 2011, and is a vocal advocate for economic accessibility within the oral history profession and across the cultural work sector.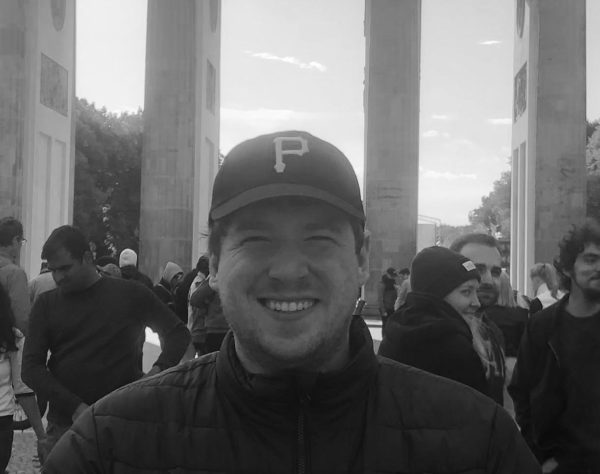 Reisinger Scholar
John Slavnik is a PhD student studying history at St. John's University. His dissertation work is on the history of beer halls in Munich before the First World War. The core themes of his work are the malleability of public space and how dominant cultures shape the spaces we inhabit. John also works for the National Park Service of New York Harbor, where he creates online video content focusing on local parks and environmental sustainability in New York City. John previously worked for preservation causes during his undergraduate years at Ohio State University, interning for the Columbus Landmarks Foundation.