Our Story and Mission
The New York Preservation Archive Project is a not-for-profit organization dedicated to documenting, preserving, and celebrating the history of historic preservation in New York City.
Recognizing the instructive and inspirational importance of this history to the continued health, success and growth of preservation in our City, the Archive Project hopes to bring these stories to light through public programs, oral histories, and providing public access to information. The Archive Project is devoted to celebrating neglected narratives of New York historic preservation using the archives that hold these stories.

Contact Us >Support Us >
NYPAP ZOOM PROGRAMMING
*Contact [email protected] for individual event passcodes
April 22 – Coffee Break Chat (3:45 pm) – Zachary Violette and Brad Vogel on the book The Decorated Tenement: How Immigrant Builders and Architects Transformed the Slum
April 29 – Coffee Break Chat (3:45 pm) – Francis Morrone with Brad Vogel on Henry Hope Reed 
May 6 – Coffee Break Chat (3:45 pm) – Patrick Ciccone with Brad Vogel on the book Bricks & Brownstone
May 8 – NYPAPy Hour (5:45 pm) – Suzanne Spellen & Susan De Vries on Brooklyn Architect Montrose Morris. 
May 13 – Coffee Break Chat (3:45 pm): Anthony W. Robins on Margot Gayle and Cast-Iron with special guest Yuki Ohta
May 15 – NYPAPy Hour (5:45 pm): Paul Lozito and Chuck Hovanic on Clay Avenue in the Bronx
May 18 – Oral History Training (6 pm): Oral Historian Sarah Dziedzic
May 20 – Coffee Break Chat (3:45 pm): Otis and Nancy Pearsall with Anthony C. Wood on preservationist Clay Lancaster
May 22 – NYPAPy Hour (5:45 pm): Re-envisioning Morris-Jumel Mansion with Matthew Coody & Shiloh Holley *Welcome Columns Club & Young Georgians!
May 27 – Coffee Break Chat (3:45 pm): John Freeman Gill in conversation with Gina Pollara on his book The Gargoyle Hunters
May 29 – NYPAPy Hour (5:45 pm):  Mary Habstritt, Nathan Kensinger, & Tom Rinaldi on Waterfront Industrial Preservation in NYC (or the lack thereof)
June 3 – Coffee Break Chat (3:45 pm): Hailing Halina Rosenthal with Anthony C. Wood & Friends
***Coffee Break Chats brought to you by CTA Architects P.C.
***NYPAPy Hour brought to you by Jan Hird Pokorny Associates 
How are you faring? Have you noticed any historic buildings in a new way from your window? Have you found…
Learn More >
EVENT UPDATE (as of 5 pm 10.16.19):   The McAneny event will now be held from 10:00 – 11:15 am…
Learn More >
Attend Event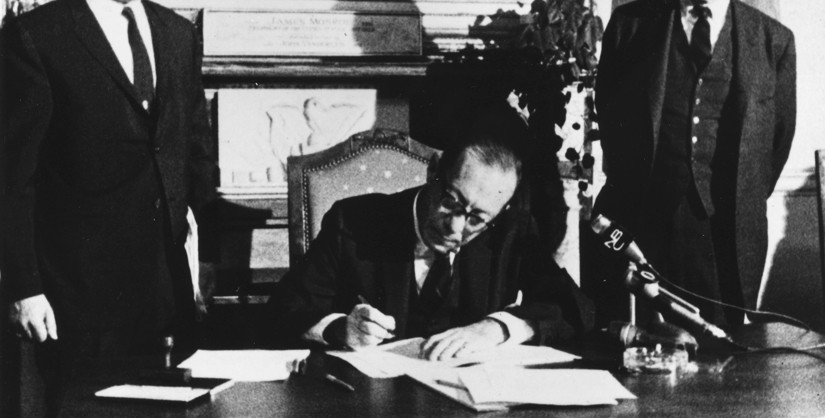 Preservation History Database
The Preservation History Database is the first-stop encyclopedic resource for those interested in topics related to the history of preservation.
This educational tool is meant to function as an encyclopedia of New York City's preservation history, a gateway for academic researchers, and a resource for contemporary preservationists. Entries in the database are not in-depth explorations and analyses; their purpose is to provide comprehensive, accurate, and succinct facts that direct visitors to other available resources. To make the Preservation History Database a useful research tool, the Archive Project aims to identify archival collections, oral histories, and digital resources that are relevant to each entry and make information on their locations and accessibility easily available. The database is continuously updated with new topics and new information. Contact us with any questions, comments, or suggestions.
You can view records organized by: People, Places, Organizations, and Public Policy Explore This Collection >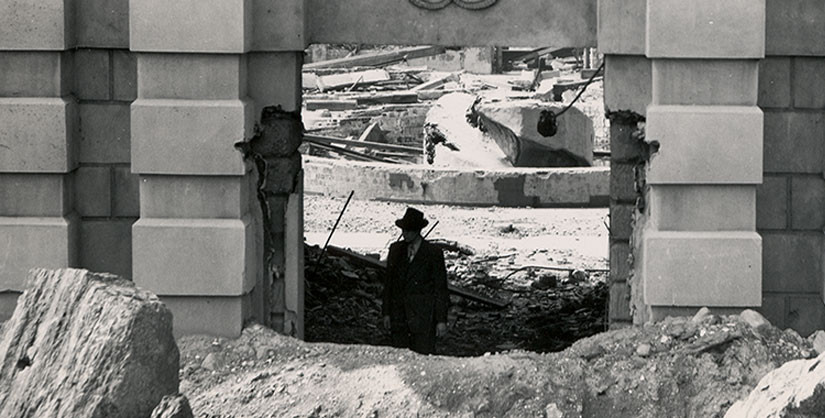 The Oral History Collection documents the experiences and perspectives of New York City preservationists.
By collecting eyewitness accounts and personal impressions of moments in preservation history, the Archive Project aims to create a verifiable record of the movement and ensure that the work of preservationists is not forgotten. These oral histories document those who were directly involved in much of the groundbreaking legislation and grassroots activism of the 20th and 21st centuries. Whenever possible, transcripts, audio recordings, video recordings, photographs, and other supporting documentation of the resulting interviews are made available on this website. If not uploaded on the website, these materials may be available upon request.
If you are interested in becoming involved with our oral history program by sharing your own preservation experiences, acting as an interviewer, or suggesting a potential figure to interview, please contact us.
The views expressed by contributors to this oral history collection do not necessarily reflect the views of the New York Preservation Archive Project. 
Use of Materials: All oral histories made available in this online collection are licensed under Creative Commons, Attribution-NonCommercial-ShareAlike 4.0 International.