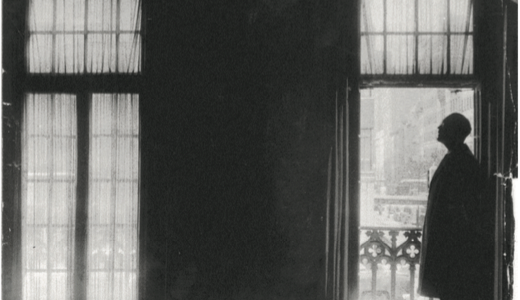 GVSHP Collections Expanded, Improved & Available Online
May 20, 2016
Article from the Spring 2016 Newsletter
The Greenwich Village Society for Historic Preservation (GVSHP)—founded in 1980 to preserve the architectural heritage and cultural history of Greenwich Village, the East Village, NoHo, and beyond—provides a variety of resources to the public that reflect the role of the Village as an icon in the local and national preservation movements. Two significant resources are their collection of oral histories with preservationists, community leaders, and other significant Villagers, and their archive of historic images that document both continuity and change in these areas. Due in part to grants from the New York Preservation Archive Project's Archival Assistance Fund, GVSHP has recently made a great leap forward in expanding and improving their oral history collection and has also made their historic image archive available online for the first time, with a mapping tool to maximize the collection's utilization.
GVSHP began collecting oral histories in the mid-1990s to help preserve memories of the preservation movement in Greenwich Village. There are currently four collections, entitled "East Village," "Preservation Pioneers," "South Village," and "Westbeth." The earliest collection is "Preservation Pioneers," undertaken to document the stories of those who led the nascent preservation movement in Greenwich Village, including such figures as Jane Jacobs and Margot Gayle. The Westbeth oral history project, launched in 2007, documents how Westbeth—a not-for-profit housing and commercial complex dedicated to providing affordable living and working space for artists and arts organizations—was conceived and implemented. The complex, located on the block bounded by West, Bethune, Washington, and Bank Streets in the West Village, was converted from the Bell Laboratories Buildings in 1968-1970 by architect Richard Meier. It is among the first examples of adaptive reuse of industrial buildings for artistic and residential use in the United States. The GVSHP oral history project was undertaken as part of a larger initiative to place Westbeth on the State and National Registers of Historic Places, and includes such figures as Meier and Merce Cunningham, the noted choreographer and dancer who had his studio and offices at Westbeth for over 40 years. In 2011, after a lengthy process, Westbeth was designated a landmark by the New York City Landmarks Preservation Commission.
GVSHP's oral history collection was recently expanded by 20 interviews, mainly focusing on the East Village and South Village. Among others, this most recent series of oral histories captured the preservation stories of Frances Goldin, a leader in the successful effort to stop Robert Moses's plan to bulldoze a large swath of the East Village, and Marilyn Appleberg, who spearheaded the fight to create the St. Mark's Historic District. The various other interviewees in this latest round tell incredible stories about these neighborhoods' artistic, literary, musical, culinary, cultural, and ethnic histories and experiences.
GVSHP was awarded a grant in 2015 from the Archive Project's Archival Assistance Fund to hire professional sound engineers to create short audio clips from these 20 new oral history recordings. These clips have been used to highlight important segments of the interviews for educational purposes and as a tool to showcase the project. They also enhance the user experience of the archive, and will allow greater utilization by a larger and more diverse audience. In addition to these sound clips, the full transcripts, abstracts, and other supplementary materials for every interview in GVSHP's oral history collection can be accessed here.
With a 2013 Archival Assistance Fund grant from the Archive Project, GVSHP was also able to digitize its archive of over 300 historic images—including photographs, prints, slides, negatives, drawings, etchings, and paintings—and make them publically accessible online. Many images in this collection chronicle the preservation struggles of the Village and document such significant historic sites as Washington Square and LaGrange Terrace. All images have been placed on an easy-to-use map that is searchable by geographic area of interest. View the image archive here.
The Archive Project applauds GVSHP for its dedication to expanding and improving its oral history and image collections, both of which are critical to the history of the preservation community.