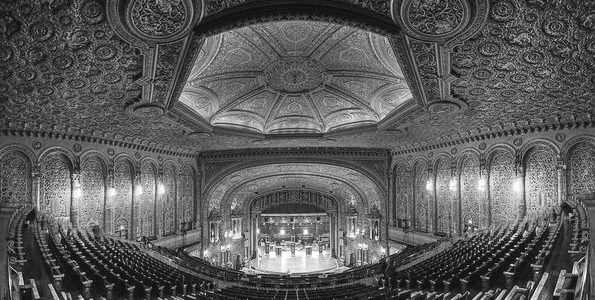 April 29, 2018

An instant cinematic hit, On the Waterfront won eight Oscars, including best picture, director, actor, supporting actress (Eva Marie Saint), and screenplay, and was filmed right on the docks of New York and New Jersey! 
At 4:30pm, the New York Preservation Archive Project (NYPAP) led the pre-show panel discussion on the history of preservation and the NYC waterfront. 
Panelists included:
-Captain Jonathan Boulware, South Street Seaport Museum.
-Liz McEnaney,Columbia University Adjunct Assistant Professor, maritime enthusiast, and board member of the S.S. Columbia Project.
-Mike Fitelson, Exectutive Director of the United Palace of Cultural Arts.
-Eric K. Washington, Independent Historian and author of "Manhattanville: Old Heart of West Harlem". Along with a project design team, Washington received the Municipal Art Society's 2010 MASterWorks Award for his interpretive signage that is permanently installed at West Harlem Piers Park.
Brad Vogel, Executive Director of The New York Preservation Archive Project, moderated the panel. 
This film was the triumphant conclusion to NYPAP's 2nd Annual "People Preserving Place" Film Festival taking place in April 2018. 
Those seeking to see more of the unique 1930 theater – which the New York Times described as "Byzantine-Romanesque-Indo-Hindu-Sino-Moorish-Persian-Eclectic-Rococo-Deco" – enjoyed a guided tour at 3:00 p.m. preceding the presentation and film.
Synopsis: Dockworker Terry Malloy (Marlon Brando) had been an up-and-coming boxer until powerful local mob boss Johnny Friendly (Lee J. Cobb) persuaded him to throw a fight. When a longshoreman is murdered before he can testify about Friendly's control of the Hoboken waterfront, Terry teams up with the dead man's sister Edie (Eva Marie Saint) and the streetwise priest Father Barry (Karl Malden) to testify himself, against the advice of Friendly's lawyer, Terry's older brother Charley (Rod Steiger).
DOR – October 1, 1954
Stars – Marlon Brando, Karl Malden, Lee J. Cobb
Director – Elia Kazan
Screenwriter – Budd Schulberg
Length – 1 hour, 48 minutes
"Movies at the Palace" take place at the stunning United Palace, formerly the Loew's 175th Street Theatre that first opened as a deluxe movie theatre and vaudeville house in 1930. The United Palace honors that past while reinventing the movie-going experience by pairing classic titles with pre-show entertainment and expert Q&A's. The year-long series of "Movies that Reawaken Wonder" celebrates both the Palace's past as a Wonder Theatre and recent cinematic rebirth, including Lin-Manuel Miranda's 2016 donation of a DCP projector.
This year's People Preserving Place film festival was made possible in part by our gracious sponsors including City Winery, CTA Architects, K!ck Condiments, DZINENY and The Science of Color.