Preservationist McAneny Honored
January 16, 2020

Civic Leaders Gather at Federal Hall 
Civic leaders gathered on the morning of October 17th at Federal Hall National Memorial to commemorate the legacy of George McAneny, born 150 years ago. Hosted by the Friends of McAneny in
conjunction with the National Park Service, the Archive Project, and The Battery Conservancy, the event was originally slated to take place outside the walls of Castle Clinton, but gale-force winds required a last-minute pivot. Since McAneny had worked to save both Castle Clinton and Federal Hall, both venues were appropriate. McAneny had helped lead campaigns that resulted in these sites achieving federal landmark recognition in the course of the 1940s.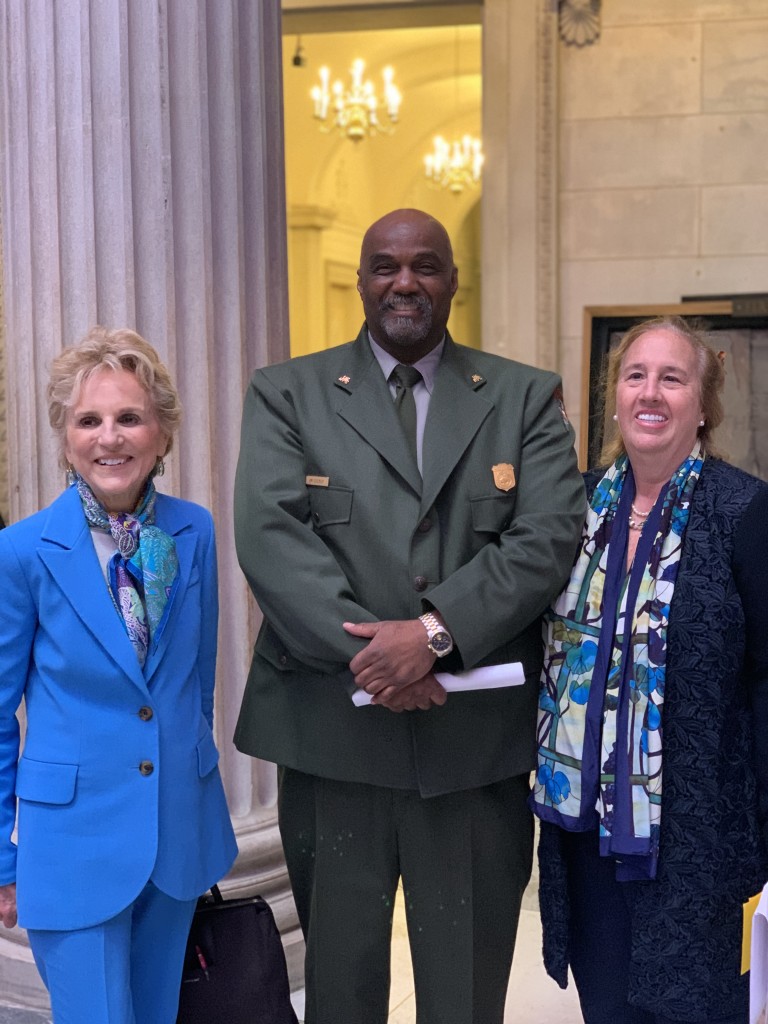 The commemorative event highlighted McAneny's work as a planner and preservationist with emphases on transit and public spaces. Warrie Price, founder and President of The Battery Park Conservancy, and Jim Cleckley of the National Park Service welcomed those in attendance in the rotunda, noting McAneny's outsized role in inspiring and informing their efforts. Arvind Sindhwani, Brad Vogel, and Anthony C. Wood, the Archive Project's Reisinger Scholar, Executive Director, and Chairman, respectively, shared remarks on the expansive career and continuing relevance of George McAneny in contemporary New York.
A group of distinguished guests, including Tom Wright of the Regional Plan Association, Concetta Bencivenga of the NYC Transit Museum, Kent Barwick (former Municipal Art Society President), Christy Maclear of the Municipal Art Society, Seri Worden of the National Trust for Historic Preservation, Tom Meyers of The Bowery Boys, and key friends of McAneny, recited segments of McAneny's famous speech "The Fight to Save Castle Clinton," originally presented on October 19th, 1950. Each excerpt helped tell the story of the nine-year fight to stop Robert Moses from destroying Castle Clinton and The Battery. Each reader then shared personal statements highlighting how McAneny's works related to his or her career or organization. The National Park Service and The Battery Conservancy provided attendees with a limited edition "challenge coin" as a memento of the day.
Finally, the highlight of the event featured Manhattan Borough President Gale Brewer announcing the names of scores of individuals who had been designated "Spirits of McAneny" by the Friends of McAneny, an alliance of individuals and organizations founded by McAneny's great-granddaughter, Kay Ciganovic. The Spirits were honored in the realms of preservation, planning, transit, history, or public spaces for continuing McAneny's legacy in their work.
To learn more about George McAneny's legacy during this "Year of McAneny," visit an exhibit at Federal Hall this winter or visit the Friends of McAneny website at: www.georgemcaneny.com