2022 Bard Birthday Breakfast Benefit
December 8, 2022
8:30am - 10:00am
The Players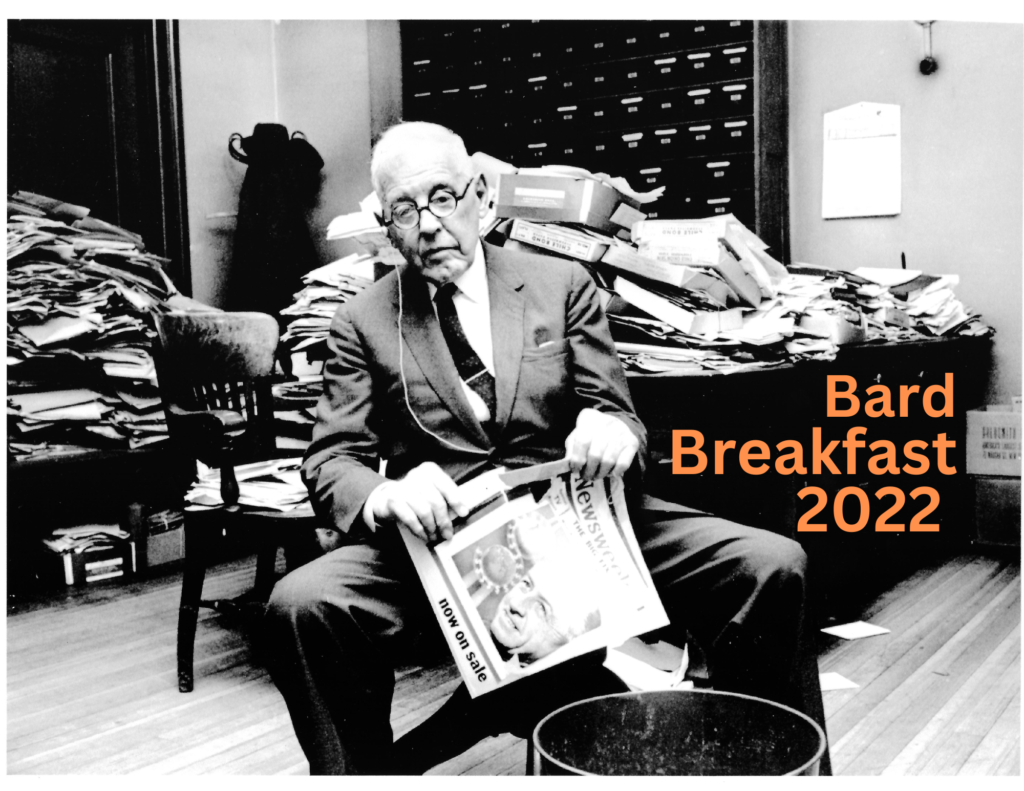 **Event will be in-person only, not livestreamed**
Or: Arrange via info@nypap.org  
Checks: New York Preservation Archive Project, 174 E 80th St, NY, NY 10075
Event Details
Join us for our 20th annual Bard Birthday Breakfast Benefit
In-person  *Vaccination Required

December 8, 2022
Tickets & Sponsorship Opportunities Here
*Event will be in-person only, not livestreamed*

The Players at 16 Gramercy Park South, Manhattan, NYC

8:00 – 8:30 am – Doors open, welcome and social
8:30 – 10:00 am – Award ceremony and speaker

Join us for a morning of camaraderie as we celebrate continuing efforts across the city to document and share the story of the preservation movement. In doing so, we inspire current and future generations of preservationists.
Preservation Award Honoree
Christabel Gough
Guest Speaker
Christine Cipriani, on her use of archives in writing a biography of Ada Louise Huxtable
Special thanks to our
BARD BIRTHDAY BREAKFAST BENEFIT
SPONSORS
(in formation)
Benefit Benefactor
The Green-Wood Cemetery
                                        The Society for the Architecture of the City 
Benefit Co-Chair
Lisa Ackerman
Francoise Bollack
Elizabeth R. & Robert A. Jeffe
Andrea Fahnestock
Anthony C. Wood
Anthony Badalamenti
Lansing Moore
Duane Watson
Roberta Brandes Gratz
Christopher London
Higgins Quasebarth & Partners
Janet Ross
Peter Pennoyer Architects
Pat Reisinger
Benefit Committee
Adrian Untermyer
Kate Burns Ottavino
Otis & Nancy Pearsall
Shirley Ferguson Jenks
Stephen Facey
Gina Pollara
Hiller, PC
Andrew Dolkart
Vertical Access
Linda Jones
Dan & Nadezhda Allen
Arlene Simon
Michael Ryan
Lloyd Zuckerberg
John Reddick
Christopher Shyer
Joan K. Davidson
Anthony W. Robins
Judith Stonehill
Peg Breen
  The Woodlawn Conservancy
Elizabeth Goldstein
Jan Hird Pokorny Associates
Elizabeth A.R. & Ralph S. Brown, Jr.  
Location:
The Players
16 Gramercy Park South
New York, NY 10003
Google Maps