Preservation as "The Magical Intersection"
July 12, 2021

By Lisa Ackerman, Chair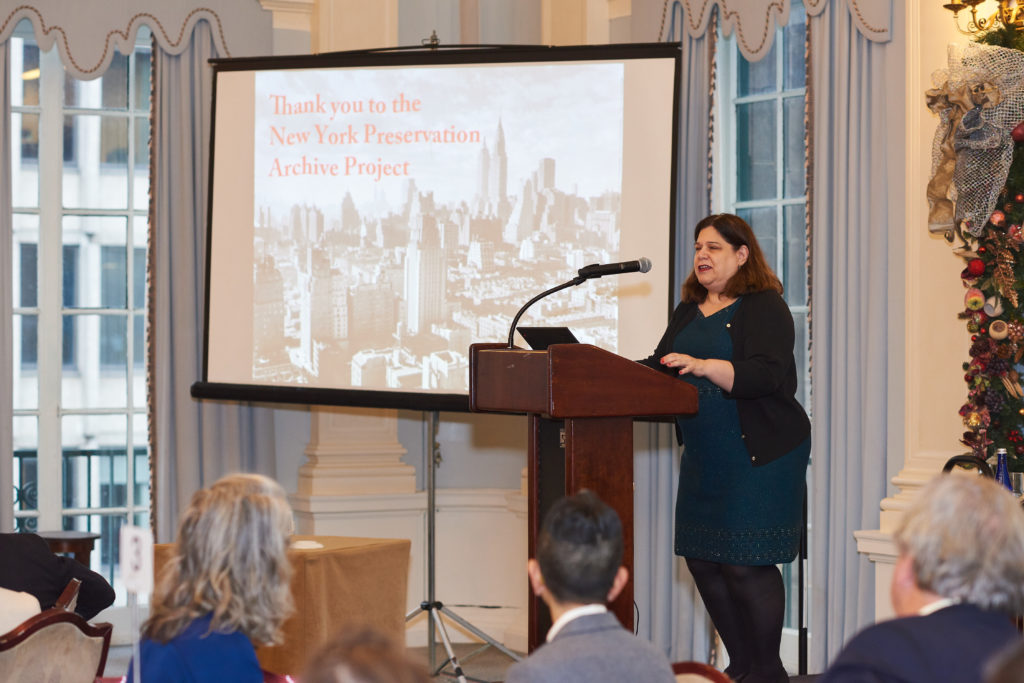 This is the first newsletter to be issued since the Archive Project's chairmanship transitioned from Anthony C. Wood to me. I can take no credit for anything in the newsletter, as Elizabeth Jeffe and Brad Vogel have once again produced it with great enthusiasm and talent. The newsletter does offer me an opportunity to reflect on why I accepted the role as chair, and indeed why I joined the board in the early years of the organization. I mean, aside from having no ability to deny a request from Tony!
Preservation, for me, has always been the magical intersection of history, architecture, culture, and traditions. Places are important and are the springboards that allow us to tell deep stories about who we are, what we value, and why we care so passionately about the environments in which we live and those we visit.
It is easy for preservation to seem irrelevant if the field and those in it are described as caring only about old buildings, obsolete structures, and maintaining the status quo. Effective preservation is not static. We want places to thrive, people to flourish, and our streetscape to be dynamic.
The New York Preservation Archive Project began with the idea of making sure the stories behind the scenes would not be forgotten. The goal was to ensure that those engaged in advancing New York City's preservation agenda would be remembered. Most importantly, we wanted future preservation leaders to have the chance to know about past struggles, strategies, wins, and losses.
One of our early programs was called "Sages and Stages." It paired a neighborhood preservation veteran with an emerging talent in the field. The program was long ago, but I have never forgotten the excitement of hearing firsthand about preservation efforts across the boroughs of the City. Some were stories I knew. Some were not. There was an intimacy to the discussions that stood out to me, as I think that has been NYPAP's greatest strength. Our discussions always seem personal and welcoming.
This past December's Bard Breakfast via Zoom and our recent talk with Stephen Facey and Anne van Ingen had that same aura of feeling you were catching up with friends, having a conversation, and leaving the program with some new food for thought.
It is not easy to follow in Tony's footsteps as chair. What is in my mind as we continue this Archive Project together is that the mandate is as important today as it was in the 1990s when NYPAP began. Knowing the people who are protecting the legacy of the City, understanding the reasons why places are important, and hearing about the strategies employed in this work is an important aspect of the field. Buildings may come and go; streetscapes evolve. The heart of preservation is people and the places they cherish.